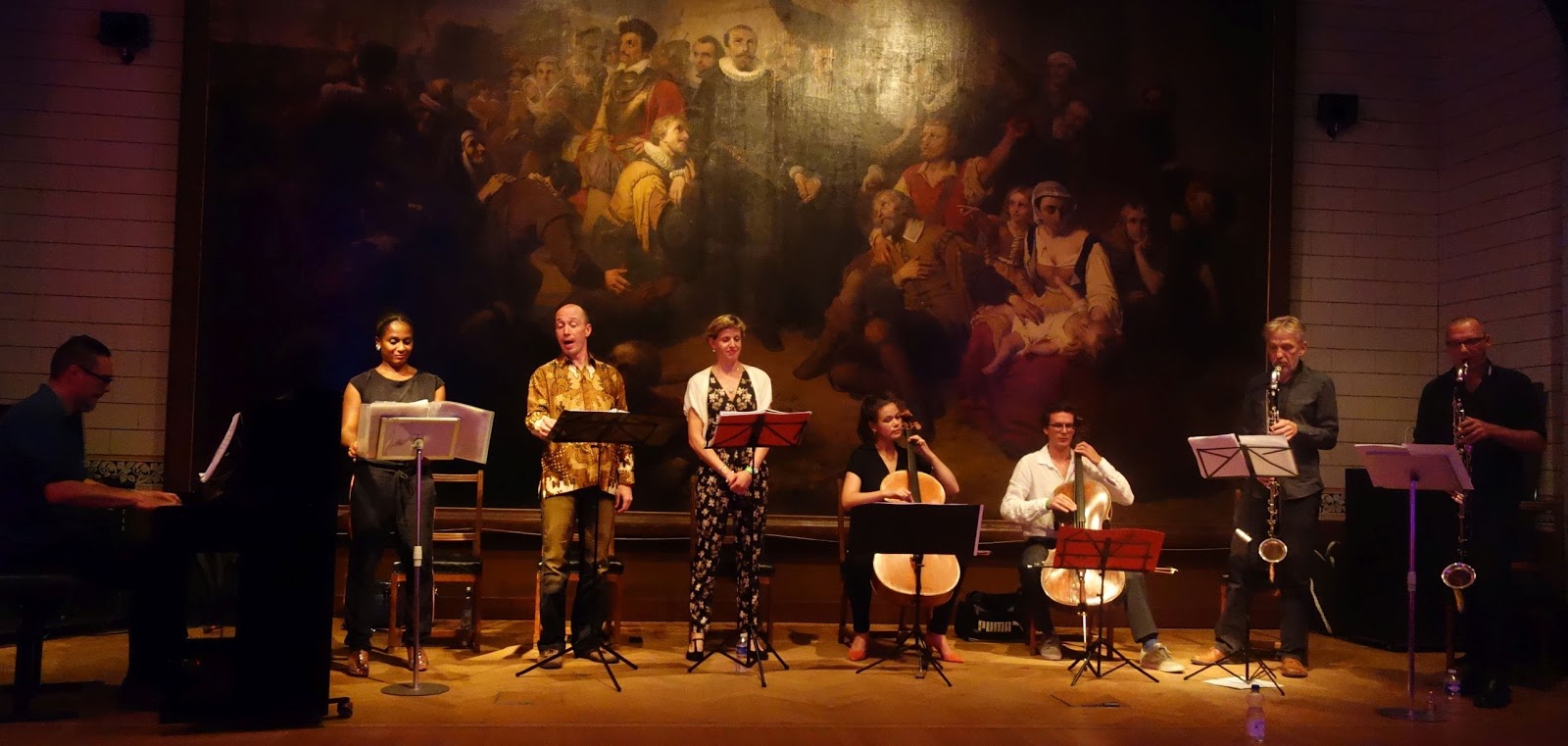 Creator/Destroyer is a 17-part composition commissioned by the Amerfortissimo Chamber Music Festival in 2015.
Central theme in the text (written by Dana Linssen) is the discovery of the Higgs Boson, seen from many different perspectives. For example, the particle itself talks about how important it is to belong, the cleaners at the Large Hadron Collider discuss the protocol of how to clean the Big Bang Machine. Other texts speak of the tears of Peter Higgs, Swiss banks and watches, Supersymmetry, Geneva and more. Creator/Destroyer is a piece about science and scientists, their inspiration, fears and history. It's in 17 parts, just like the Standard Model of Particle Physics.
The music composed for this piece is a hybrid between jazz and contemporary classical music, involves quite a bit of improvisation, and is performed by voice, mezzo-soprano, baritone, piano, 2 bass clarinets and 2 celli.


Contact: info [AT] maartenornstein.com